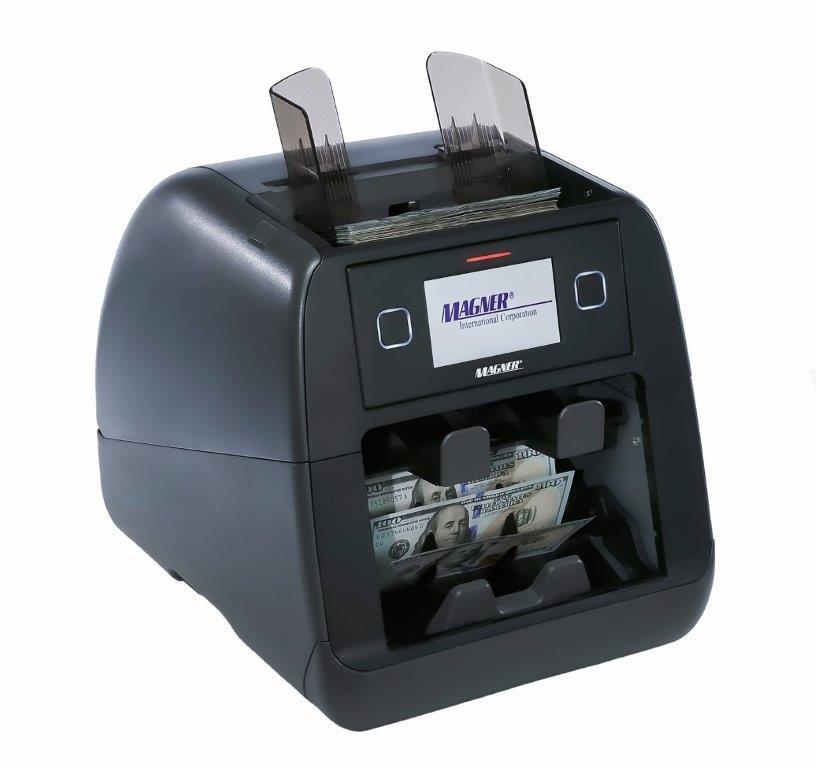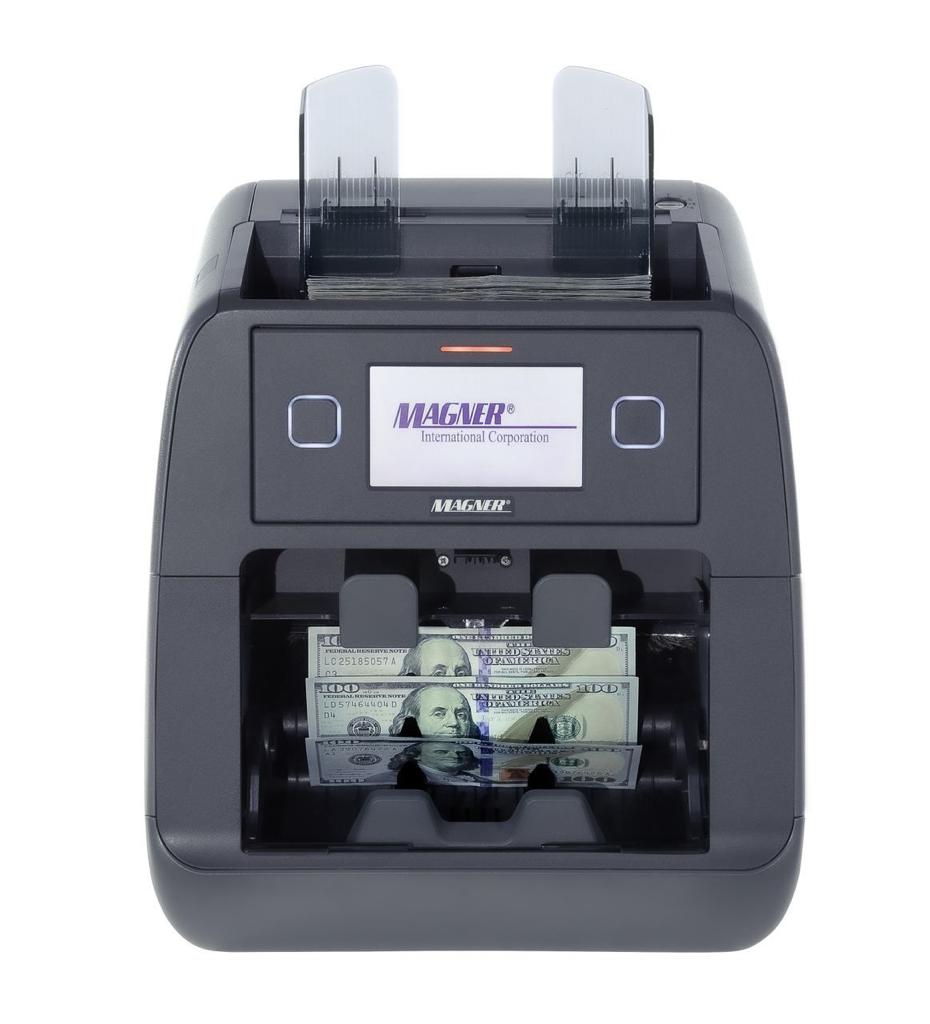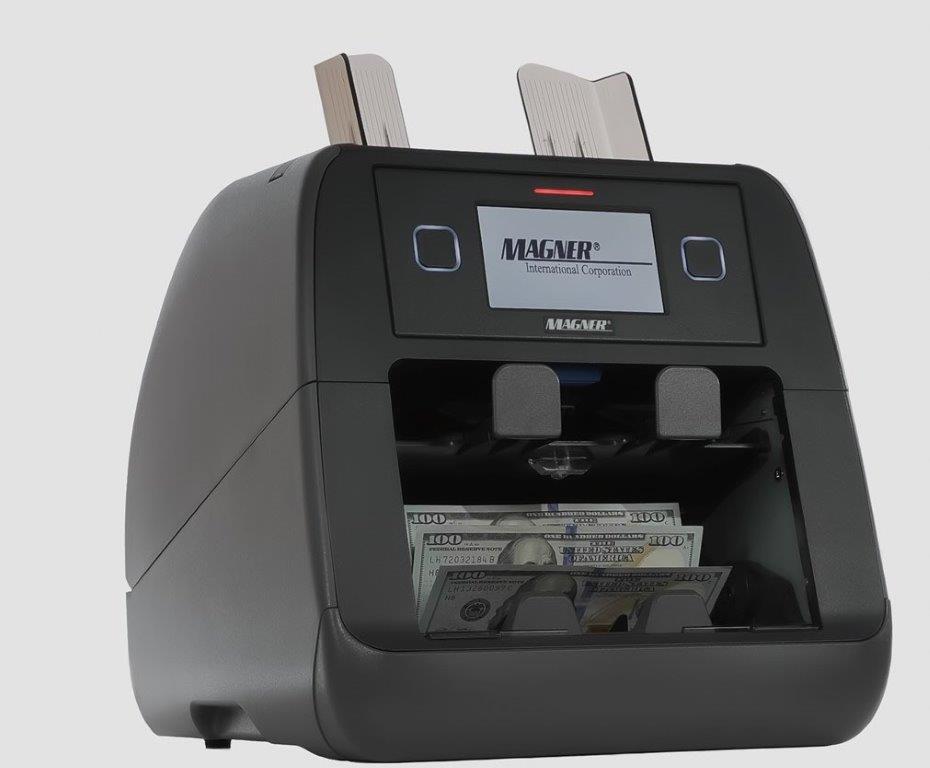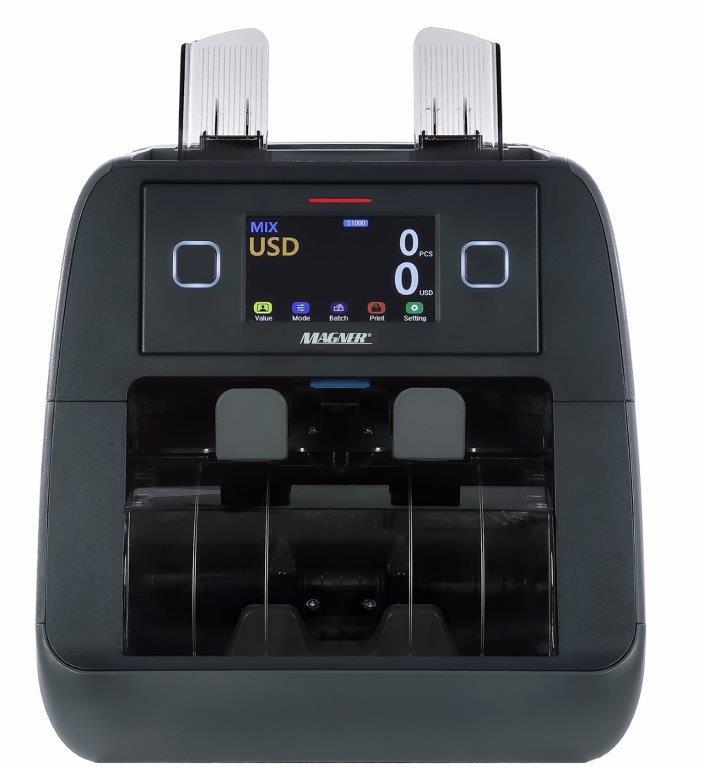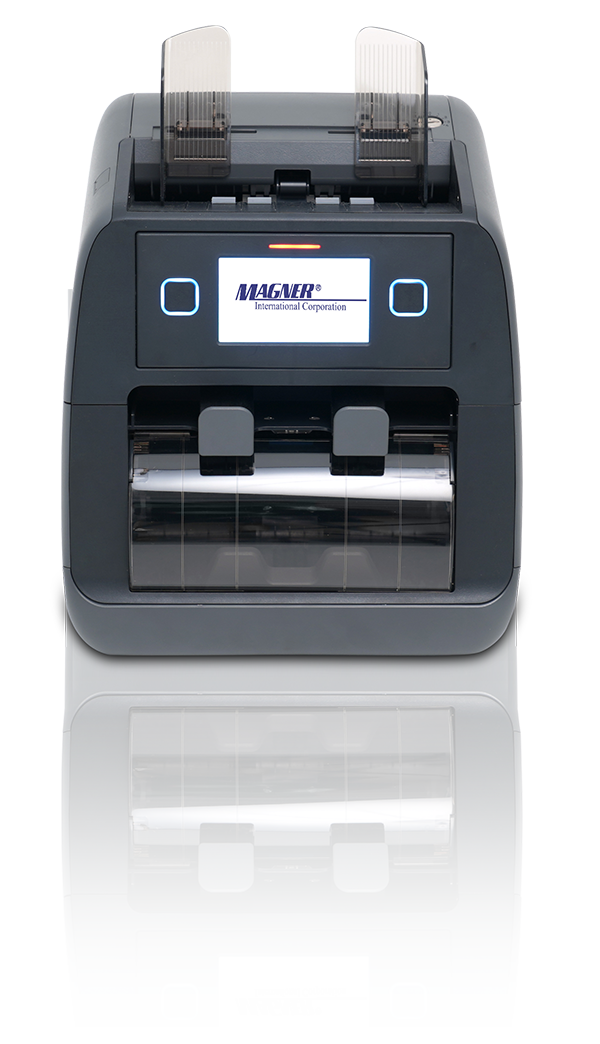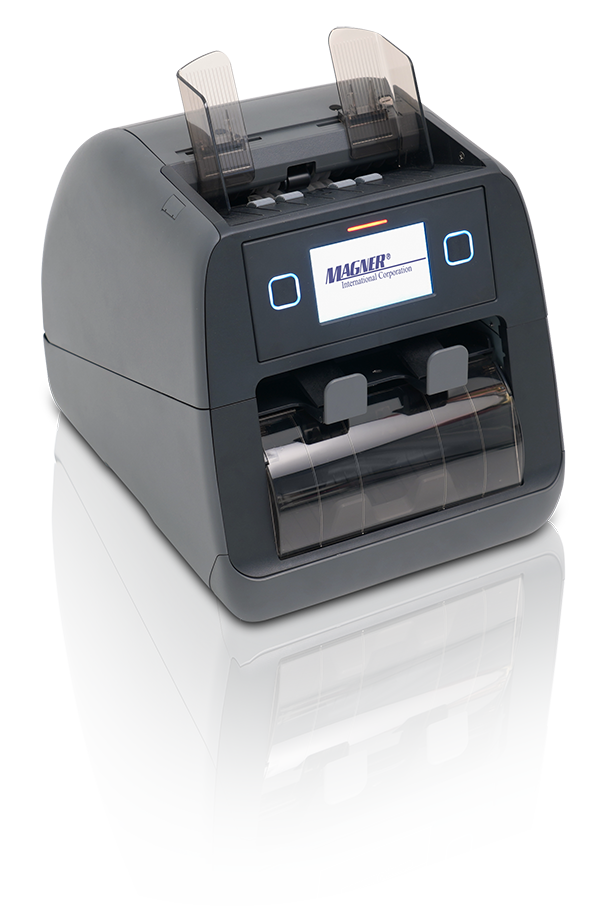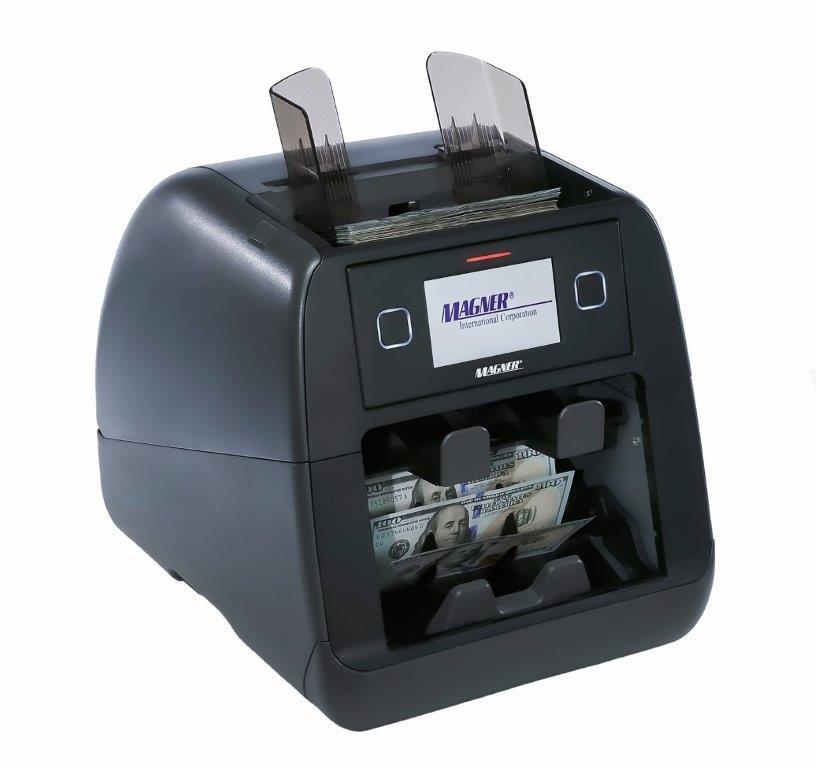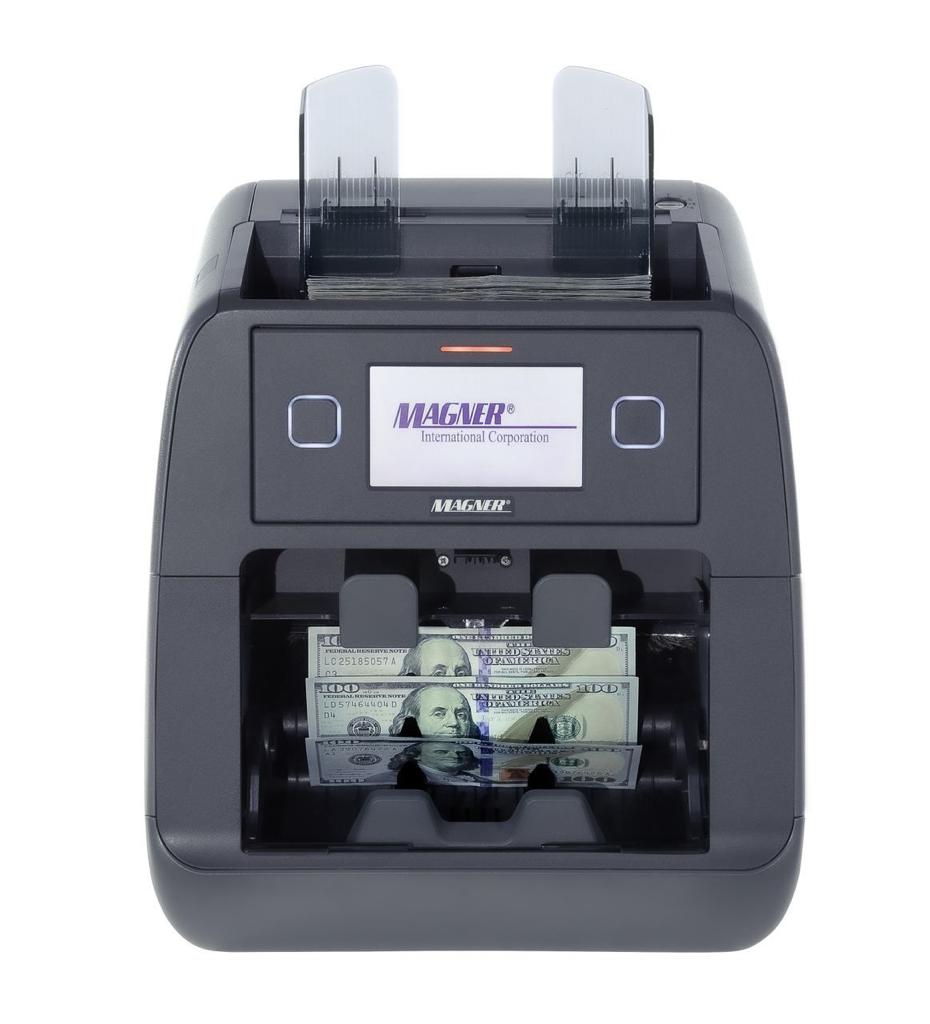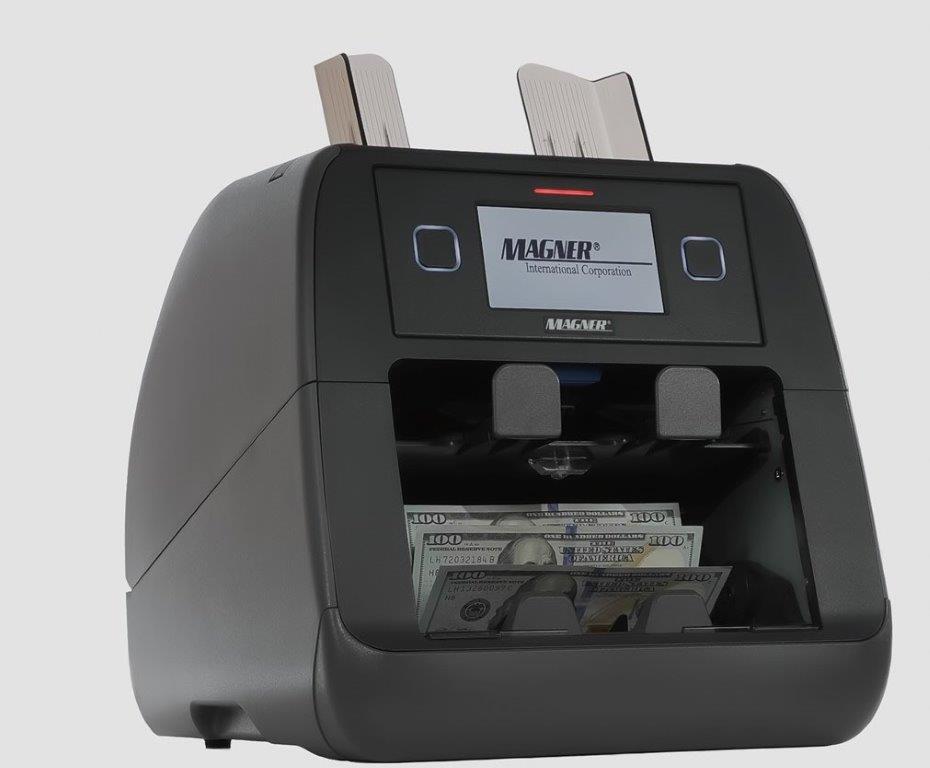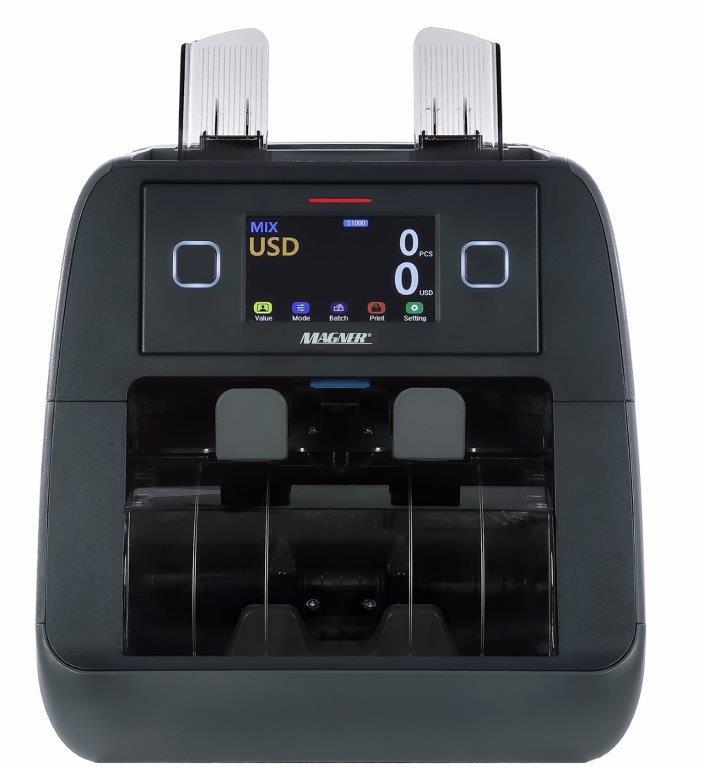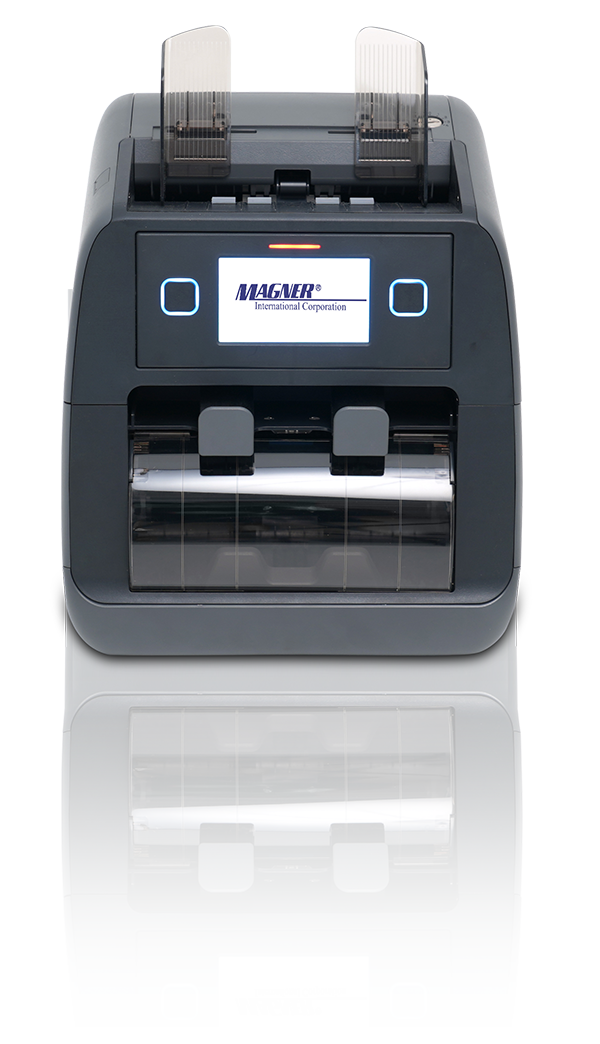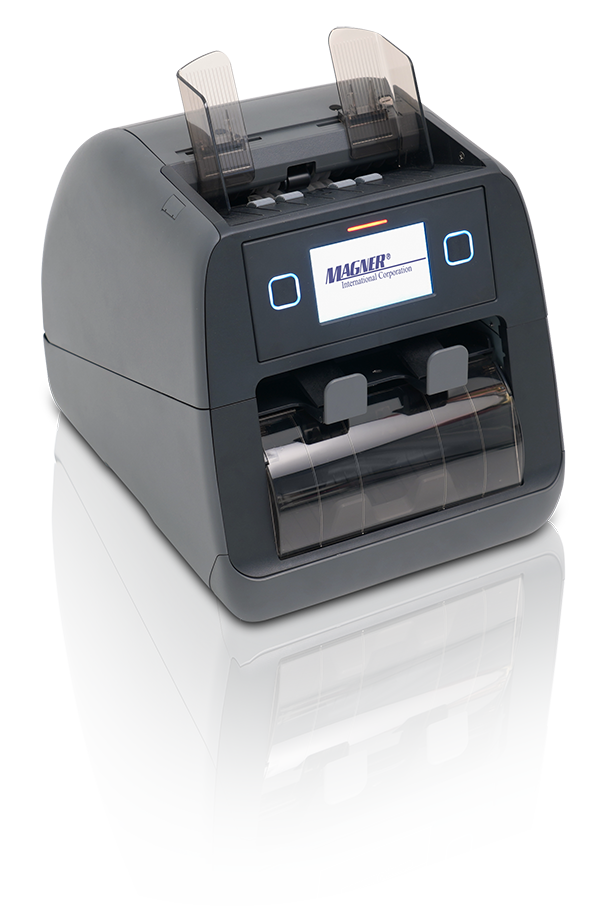 Introducing the next benchmark in cash counting, MAGNER 2000 series.
Our new 2-pocket sorter MAGNER 2000 has been designed and constructed to meet every requirement and exceed all expectations.  The result of 5-years of innovation and artistry, the MAGNER 2000 boasts ultramodern features including:
Dust Cover (activatable)
Internal memory (an archive of information about each individual transaction of the machine up to 1-year)
Multi-currency and Auto-currency counting modes
Heavy-duty construction (100% made in Korea, with only rollers and no bands)
State-of-the-art counterfeit detection and verification by Dual CIS, TDS, Full-line MG, IRT, IRR, UV, VWR
Serial number reading & comparison
Large touchscreen color LCD display
Multi-user capability
LAN & SD card capability
Connectivity (USB or Serial)
Ionizer (*optional)
Ingenuity ✔️ Performance ✔️ Quality ✔️ Versatility ✔️ Reliability ✔️

Specifications:
Applicable Currencies: 50 Maximum
Speed: 800, 1,000, 1,200, 1,300 notes/min
Hopper Capacity: 500 notes
Stacker Capacity: 250 notes
Reject Capacity: 100 notes
Feed System: Friction Roller
Display: 4.3 inch touch screen LCD
Denomination Detection: Visible White Reflection (Front and Rear)
Thickness of currencies: 0.03-0.15mm
Size of currencies: W: 60-185mm H: 50-120mm
Dimensions: 460(W) x 400(D) x 420(H)mm
Weight: 12.5kg
Power supply: 100/240V, 50/60Hz
Power consumption: 150W
Features:
Counterfeit Detection: Dual CIS (Contact Image Sensors), UV (Ultraviolet), Full line MG (Magnetic), IRT (Infrared Transmission),
IRR (Infrared Reflection, Front and Rear), TDS (Tape, Detection Sensor)
Fitness Detection: Tape, Stains, Limpness, Dog-ears, Tears, Holes, Folds, Mutilations, Thickness, Repairs, Composed, De-inked etc.
Serial Number recognition: Up to 1,200 notes/min
Connectivity: Serial Communication & USB Communication (External LCD Display, Serial Printer),
LAN & SD card (PC Communication, Upgrade)
Includes: Multiple Currency Detection, Auto Currency Detection
Optional: External Display, External Printer, Banknote Sterilizer (Ionizer)