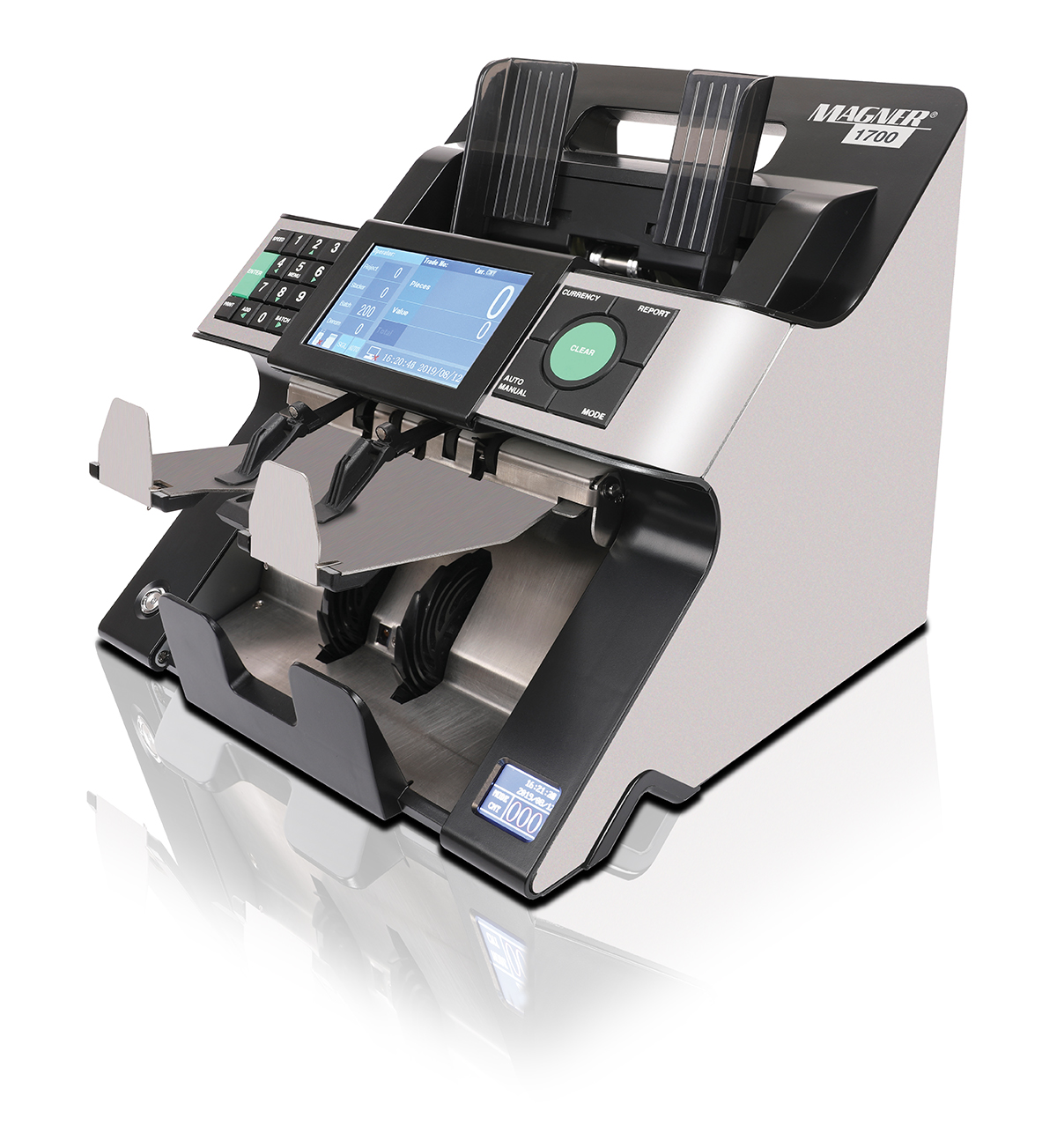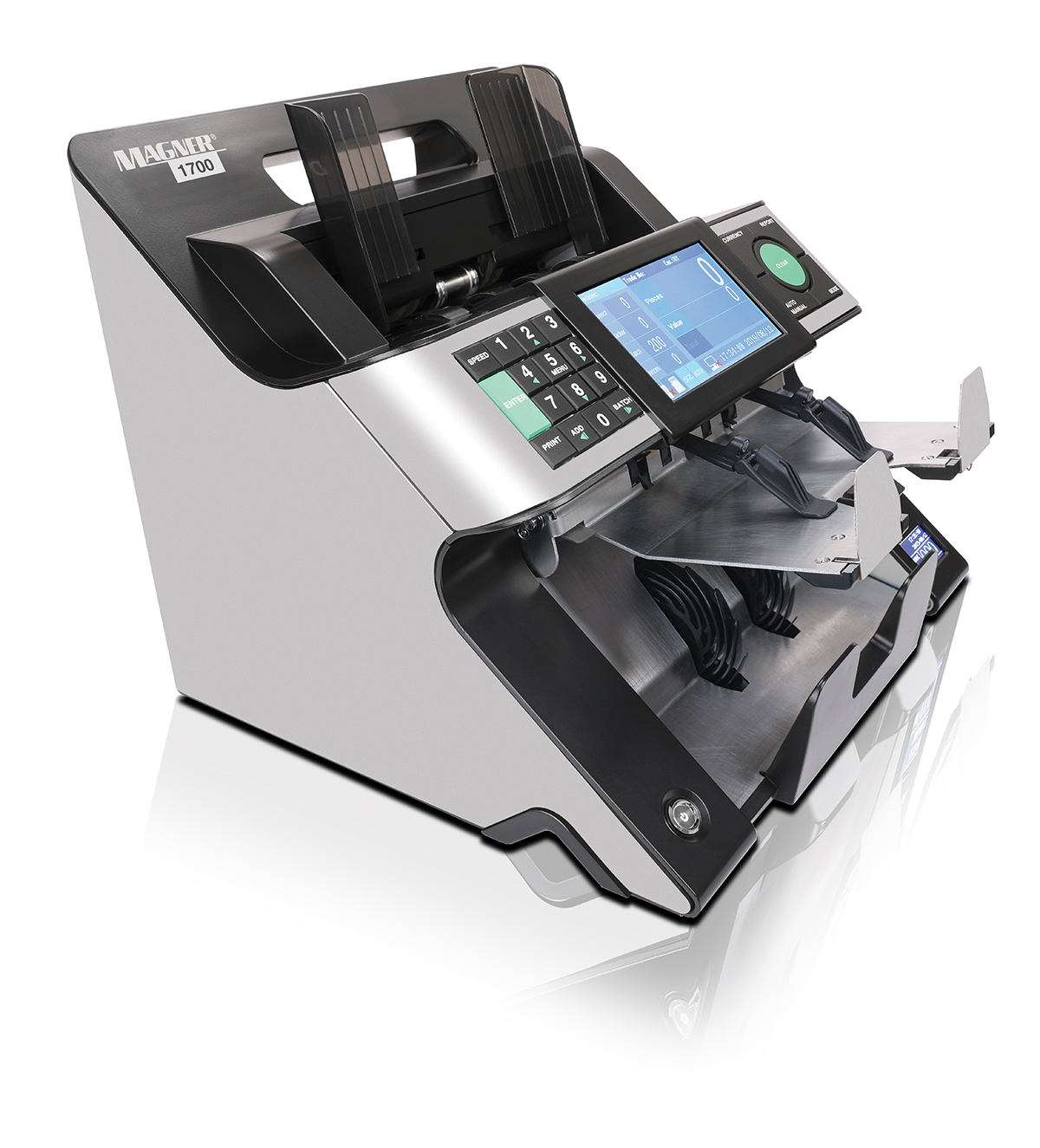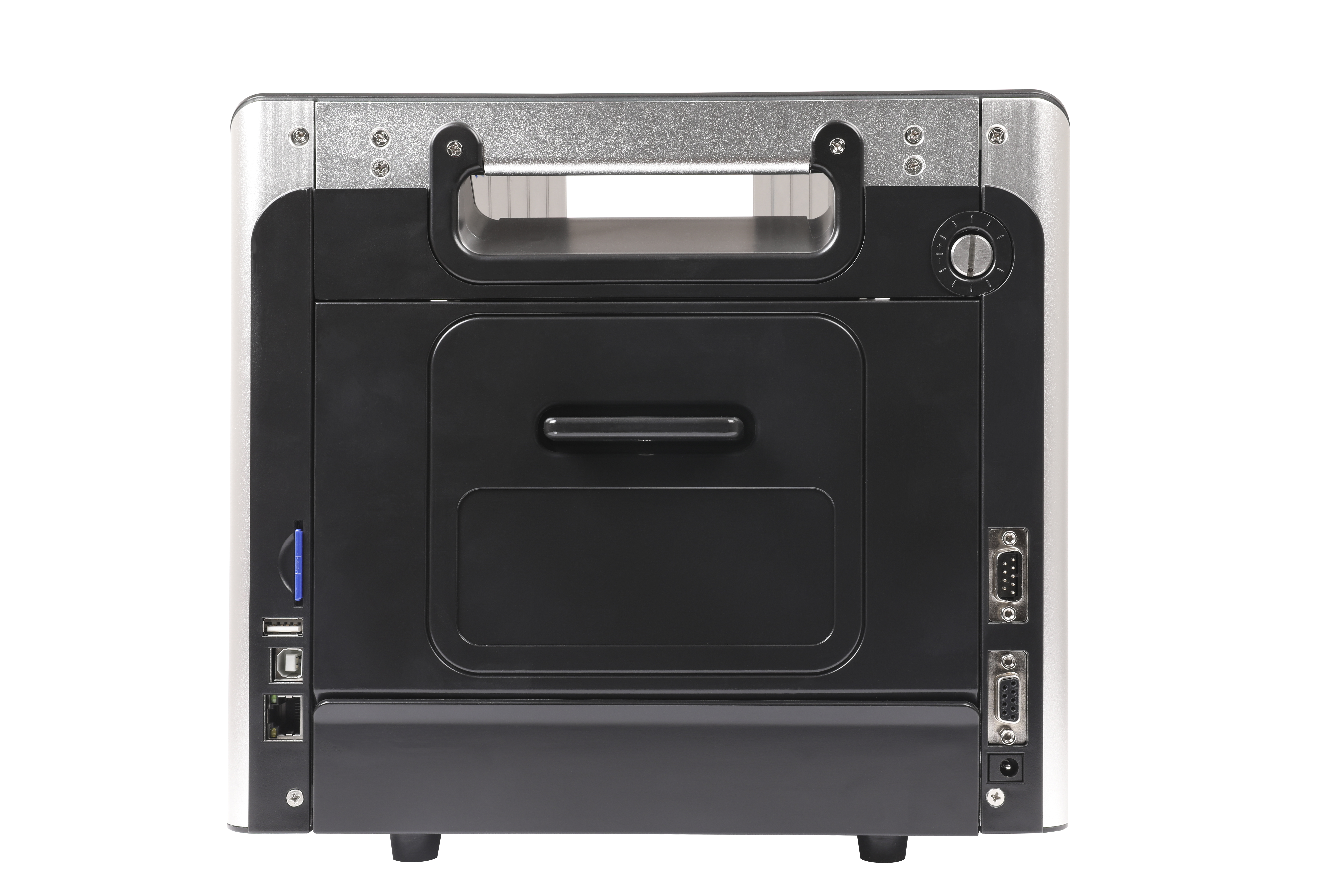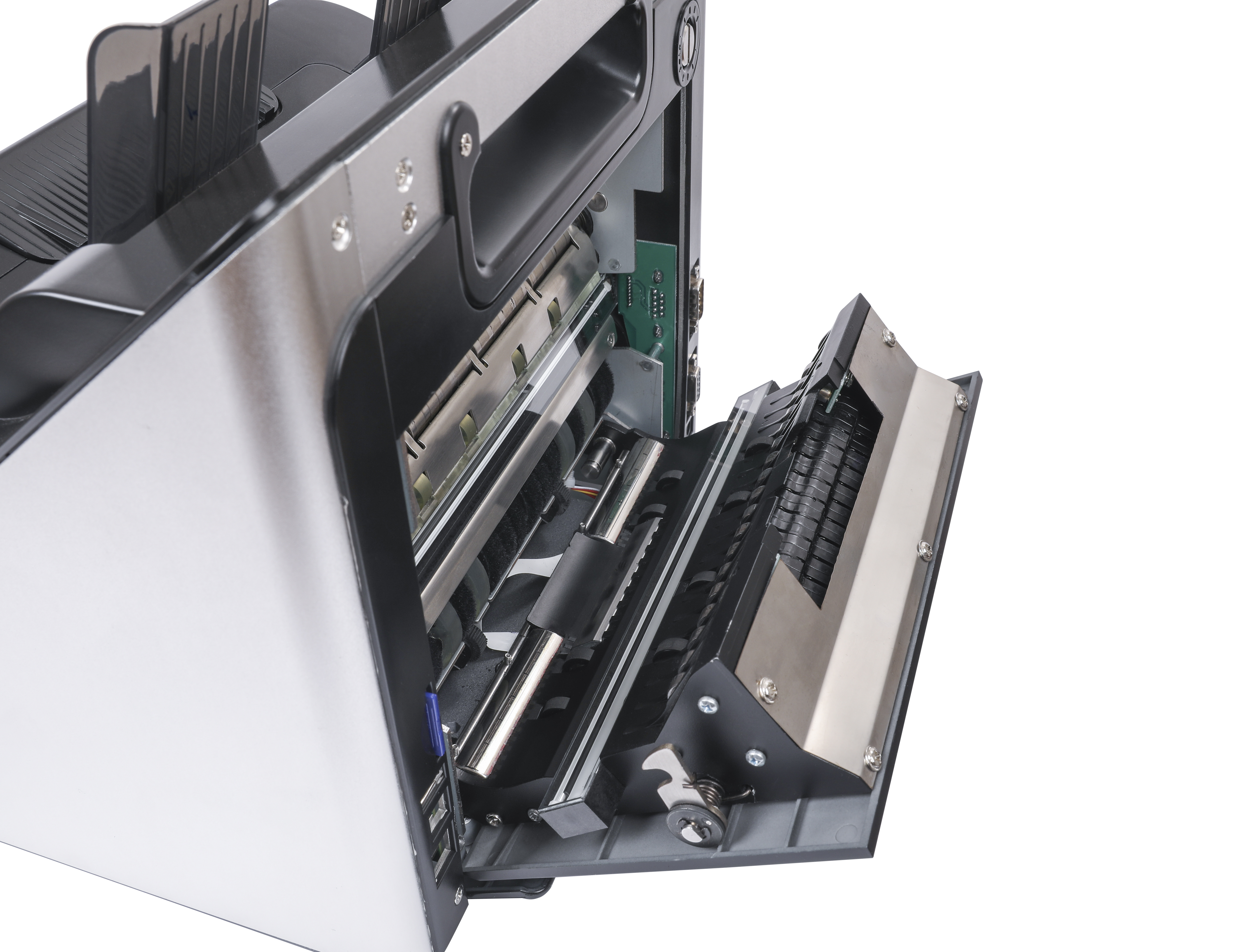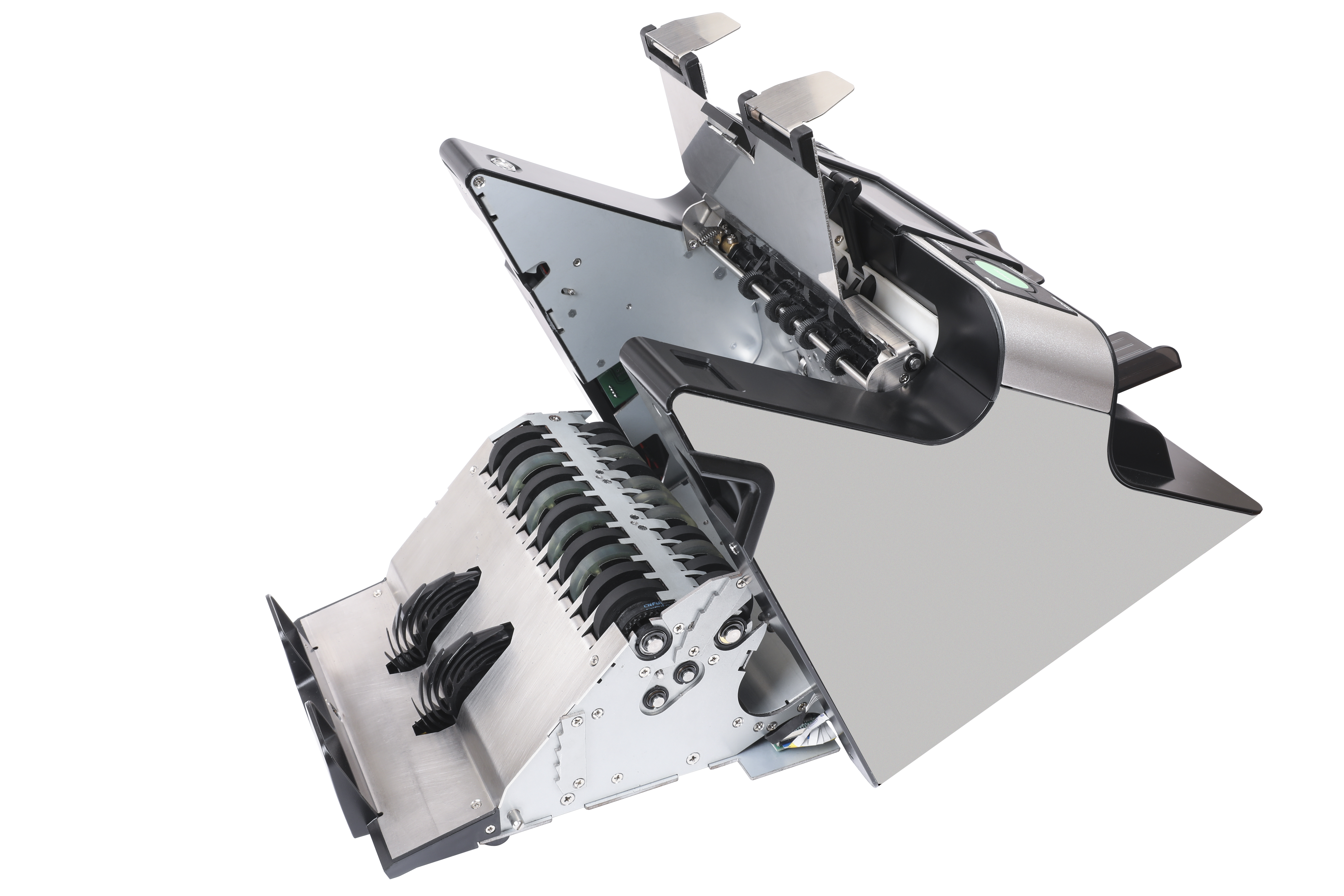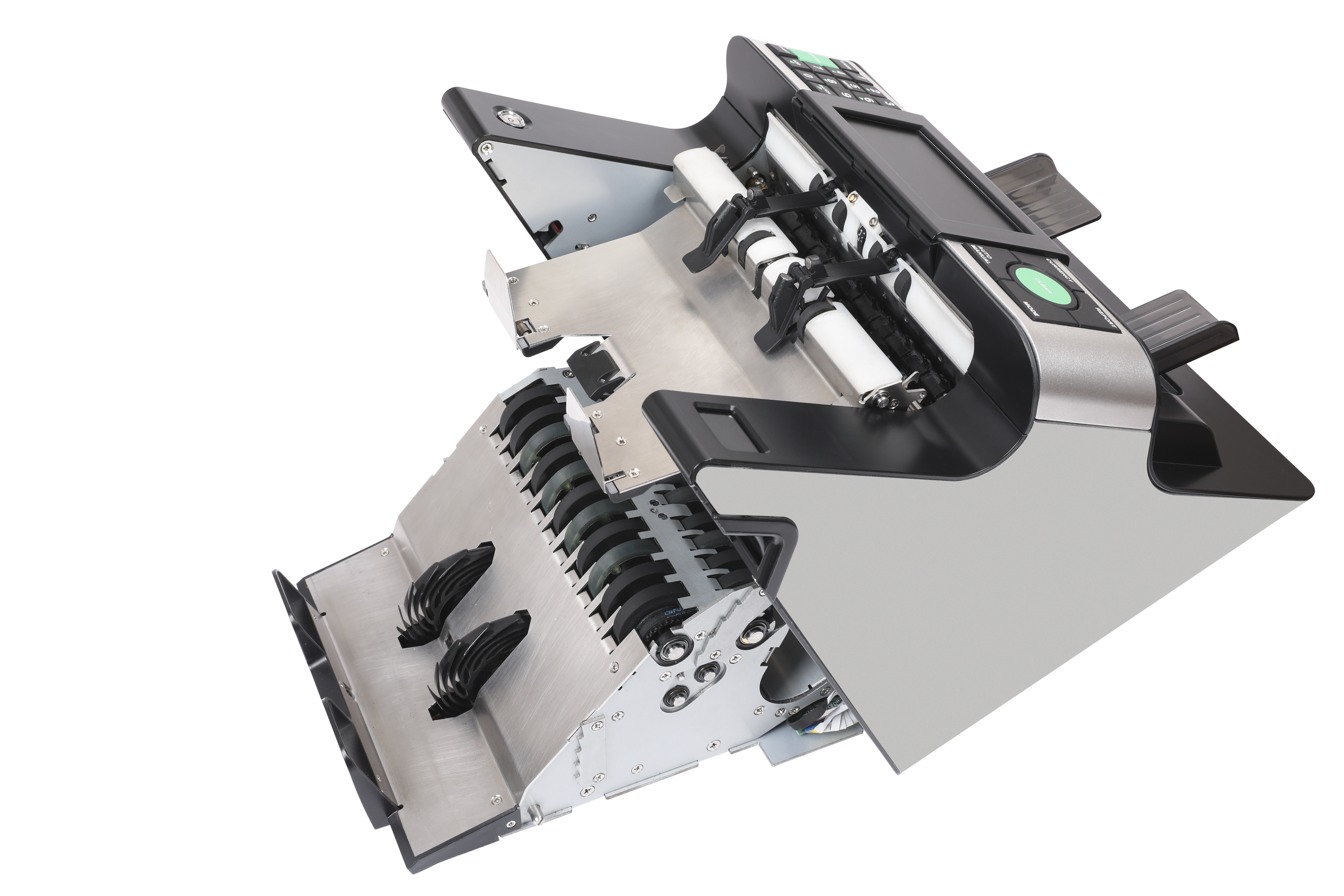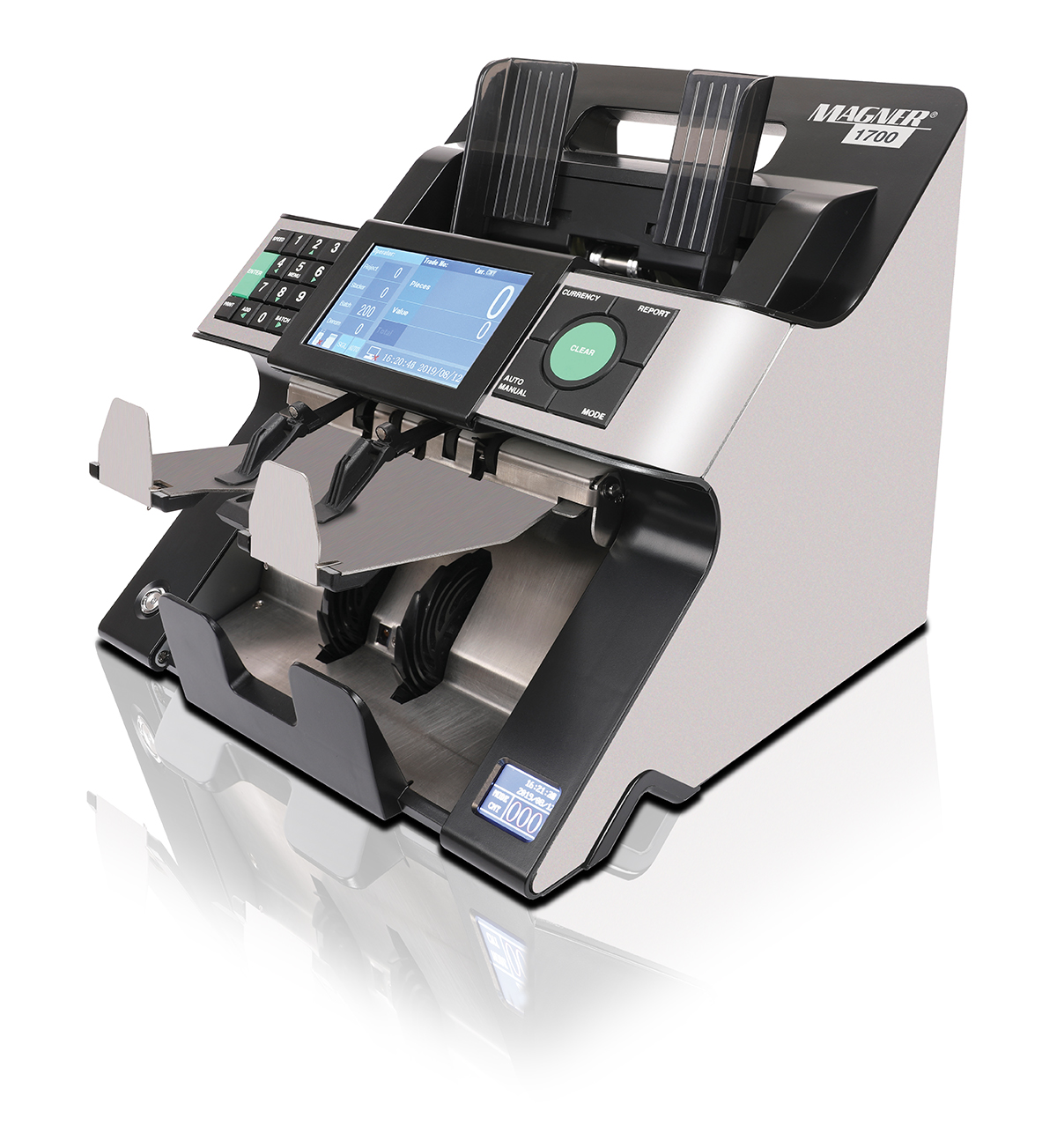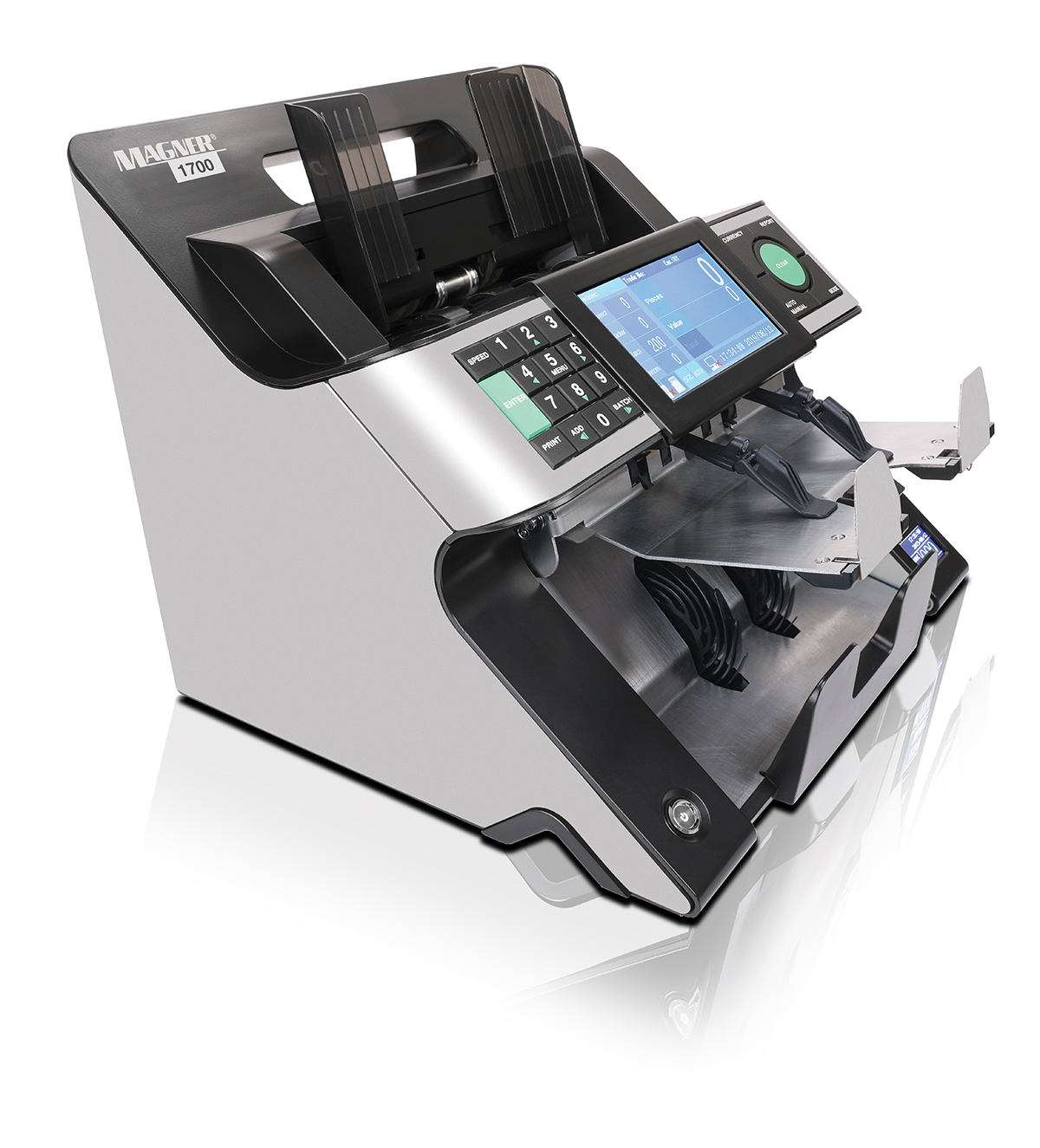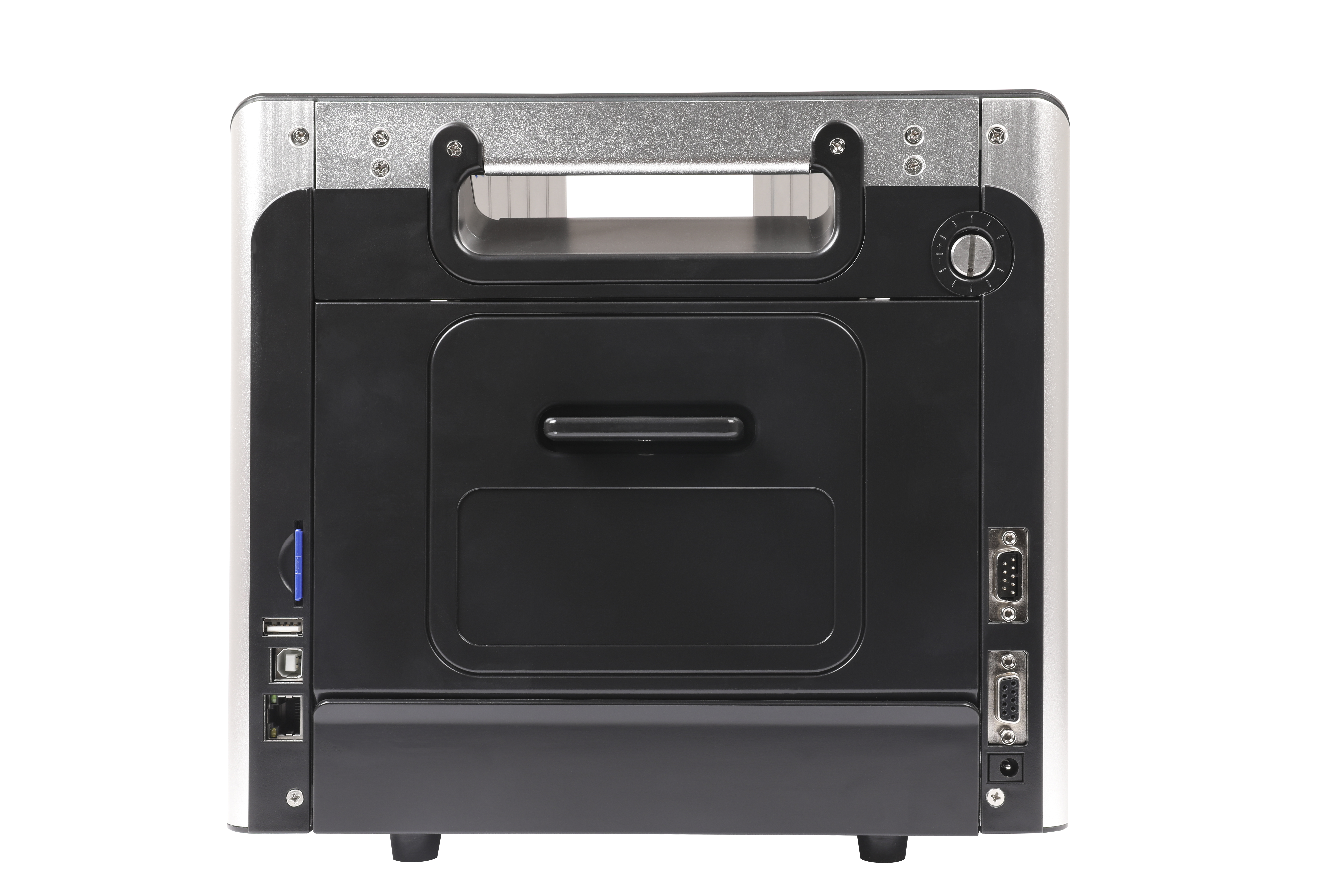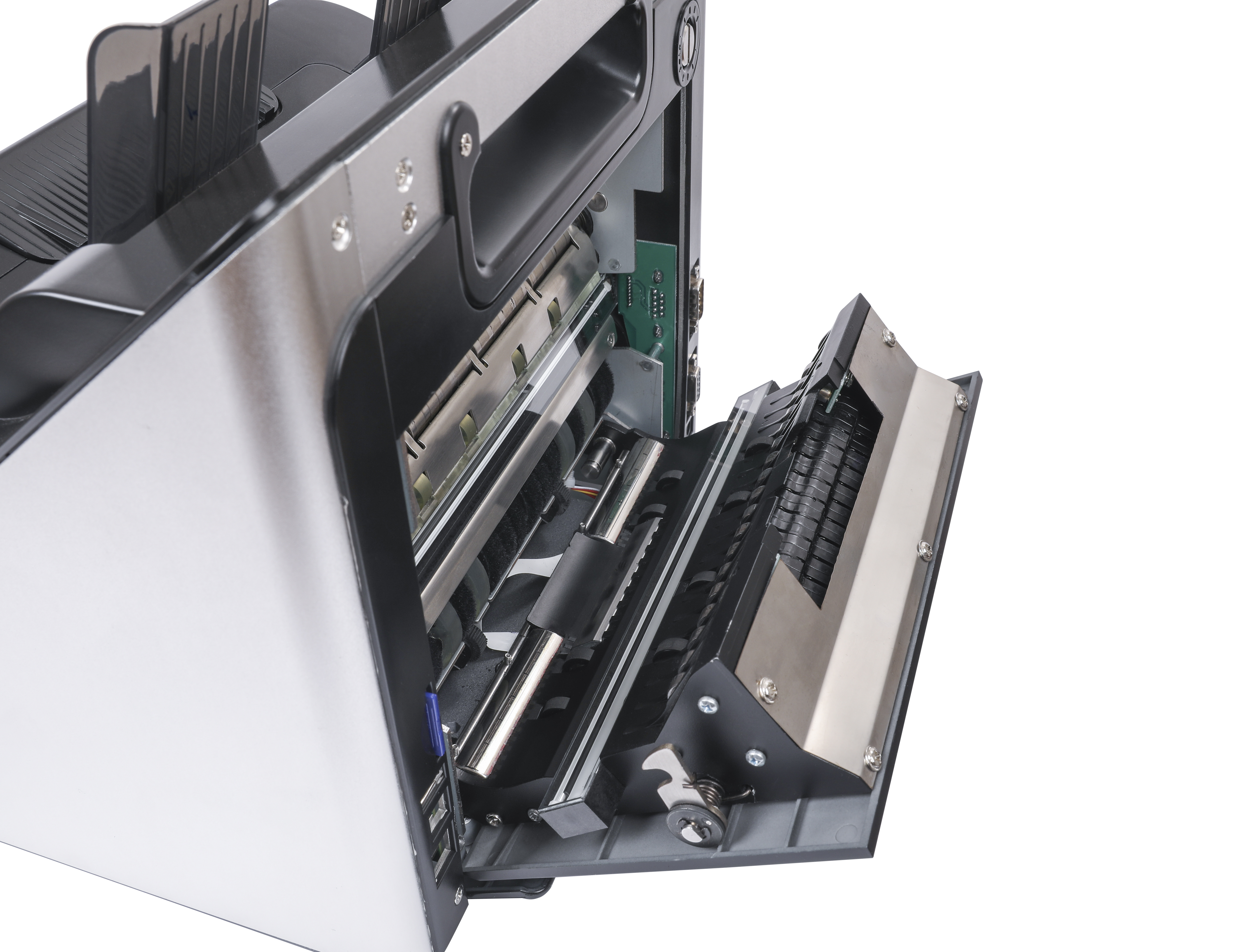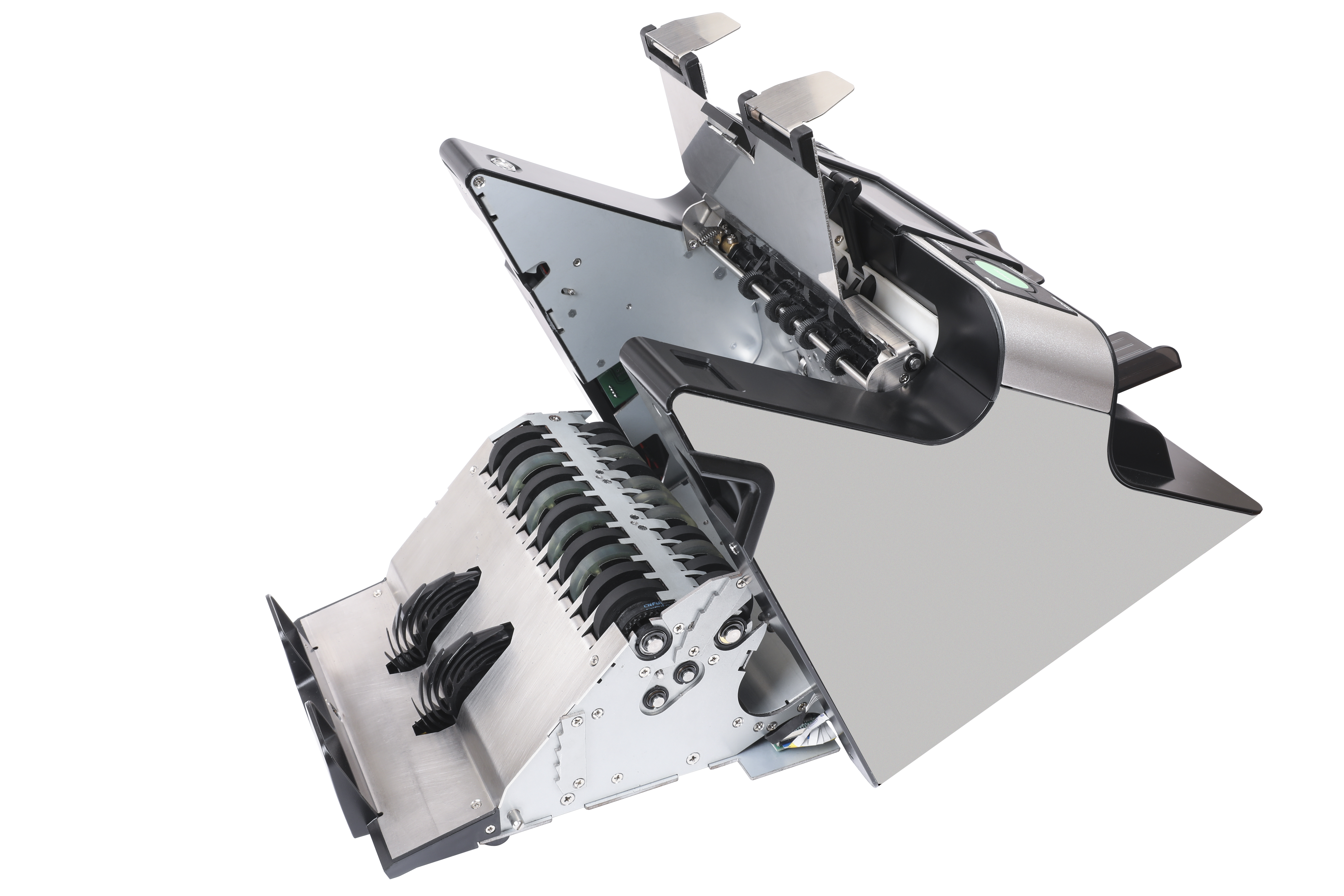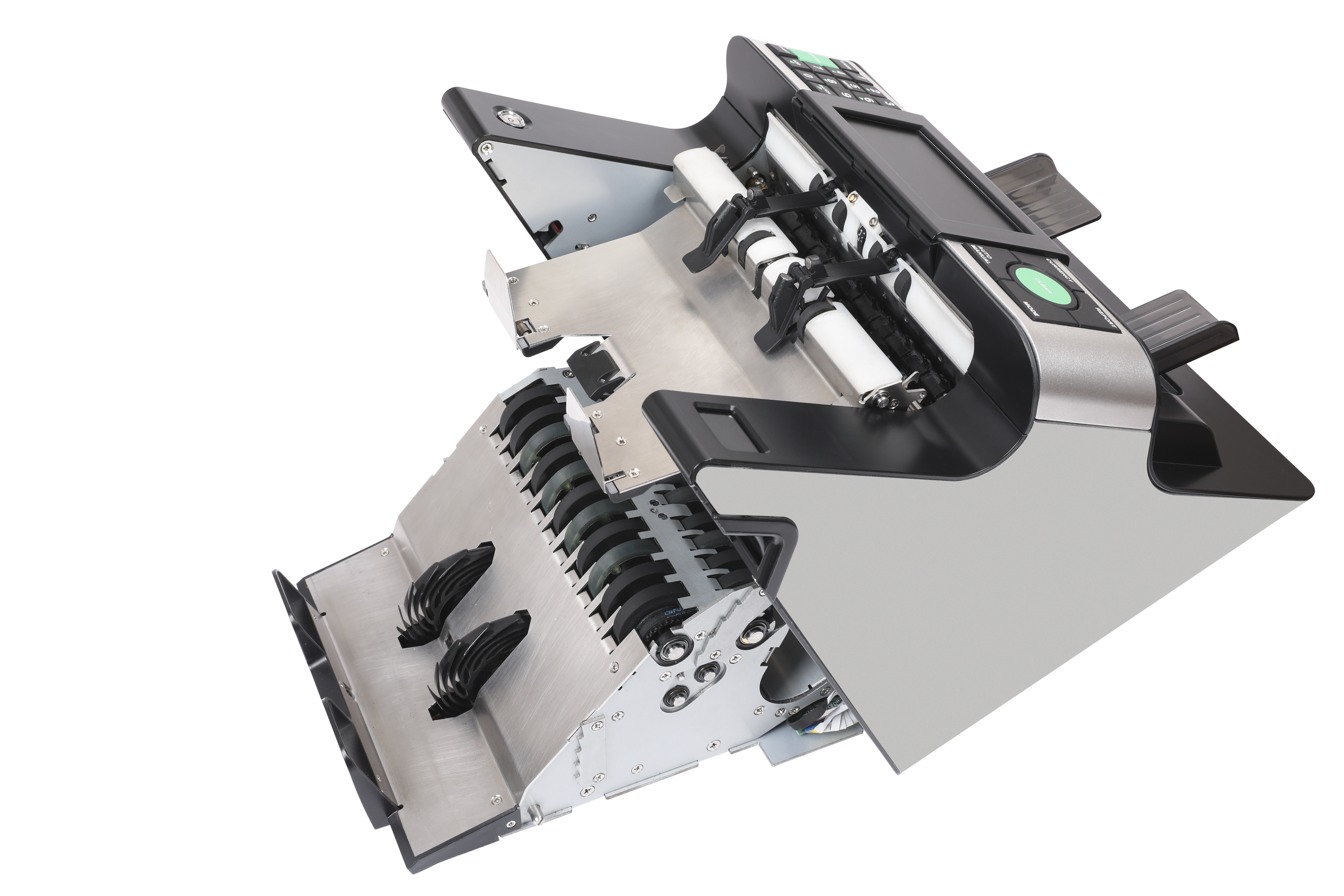 The NEW Magner 1700 is a compact, user friendly 1.5 pocket banknote sorter. The machine utilizes a modern TFT display and high speed value counting, as well as some of the most trusted methods of counterfeit detection on the market. The Magner 1700 can also sort by fitness as well as recognize banknote serial numbers at 1,200 notes per minute. The modern and space efficient design, along with a wide range of applications, deliver a versatile, affordable and reliable currency counter.
Specifications:
Applicable Currencies: 100 Maximum
Counting Speed:
Value: 1,500 Notes/Min
Fitness: 1,200 Notes/Min
Serial number recognition and comparison: 1,200 Notes/Min
Barcode and ticket reading: 1,200 Notes/Min
Hopper Capacity: 1,200 notes
Stacker Capacity: 200 notes
Reject Capacity: 100 notes
Feed System: Friction Intermittent Roller
Display: 4.3 inch color TFT screen + additional 1.8 inch color TFT screen
Denomination Detection: 2 RGB (full color) CIS (Contact Image Sensor)
Thickness of currencies: 0.05-0.2mm
Size of currencies: W: 50-180mm H: 56-85mm
Dimensions: 284(W) x 245(D) x 295(H) mm
Weight: 11kg
Power supply: 100/240V, 50/60Hz, 6A
Power consumption: 115W
Features:
Counterfeit Detection:
Dual CIS: IR, UV, RGB reflection and penetration (220dpi x 300dpi)
18 channel MG/MT (Magnetic) Sensor
18 channel mechanical tape sensor
Counting Modes: Mix, Denomination, Issue, Face, Orientation, ATM Fitness, User defined fitness, Smart mode (Fitness and denomination combined), Serial number, Multi-currency processing available.
Connectivity: LAN/WAN, RS232 Serial Port, USB Port, SD/TF cards, Serial Printing Interface